FEATURED COURSES
ALL THE TOP COURSES WE OFFERED
£

150.00 –

£

180.00
The Business Law course focuses on the fundamental relationship between law and business and is ideal for those planning careers in a wide range of business areas including professional accounting, business management, international trade and industrial relations.
UPCOMING EVENTS
FOLLOW US FOR JOIN OUR EVENTS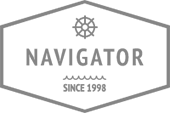 Advising on all duties related to taxation in your local from value added tax, corporate income tax, withholding tax, personal income tax
Madrin Law provides legal service for enterprises on daily basis, answering and advising any questions of problem occurs from enterprises
One of the major service field of Madrin Law is banking and finance, Madrin Law is assiting banks and financail institutions
LATEST NEWS
ALL ABOUT ACADEMIA UPDATES
As with most professions today, there are rapid developments in teaching that are being driven by social and technological changes. Keeping up ...