FEATURED COURSES
ALL THE TOP COURSES WE OFFERED
£

150.00 –

£

180.00
The Business Law course focuses on the fundamental relationship between law and business and is ideal for those planning careers in a wide range of business areas including professional accounting, business management, international trade and industrial relations.
UPCOMING EVENTS
FOLLOW US FOR JOIN OUR EVENTS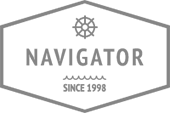 Less than a month ago when the prospects of a full-blown trade war were becoming gloomier, Nobel laureate Paul Krug… https://t.co/jqAGinELW2
A heatwave in Quebec has killed 33 people over the past week, as high summer temperatures have scorched eastern Can… https://t.co/yka8yKeucd
The parties in Germany's ruling coalition agreed Thursday that there will be no national unilateralism and no rejec… https://t.co/89wpUOmvNp
LATEST NEWS
ALL ABOUT ACADEMIA UPDATES
As with most professions today, there are rapid developments in teaching that are being driven by social and technological changes. Keeping up ...